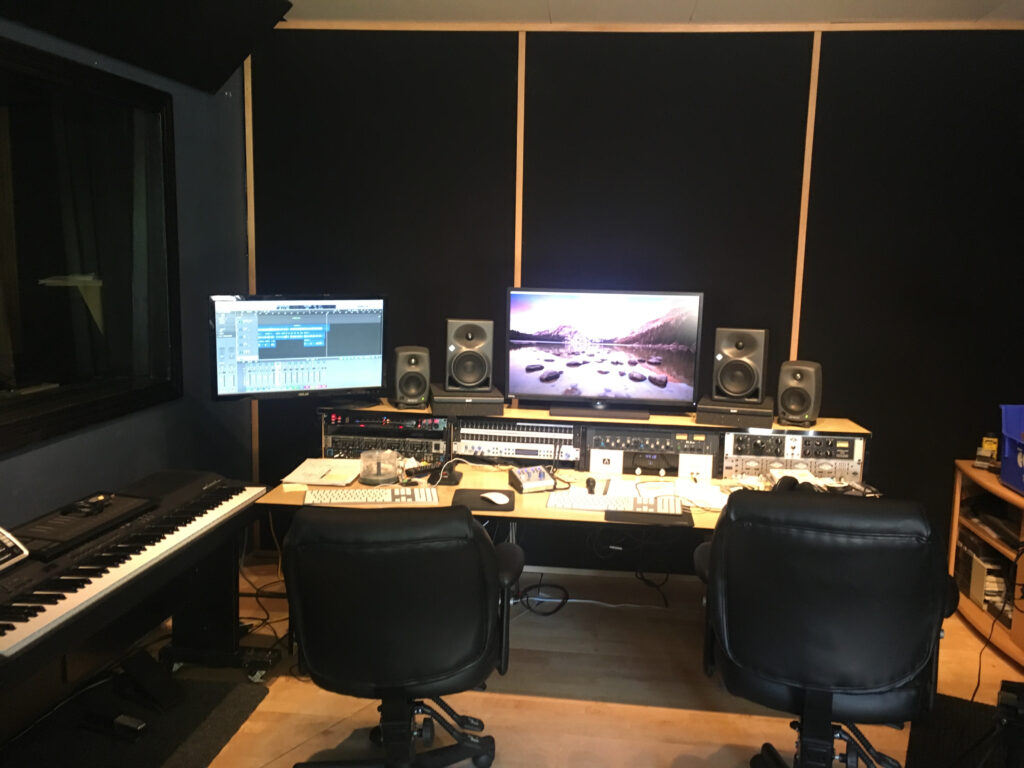 • The Palace is a fully equipped digital studio running Logic X on a 12 Core Mac Pro with Apogee Symphony conversion and a large assortment of onboard virtual instruments and plugins including UAD vintage processers and tape machine emulation.
• Studio equipment includes Universal Audio and TLA preamp/compressors, a versatile selection of microphones, a Yamaha digital piano, V-Drum kit, acoustic and electric guitars and bass.
• The studio consists of a large control room and iso booth which will accomodate a live drumkit.